The Poison Tree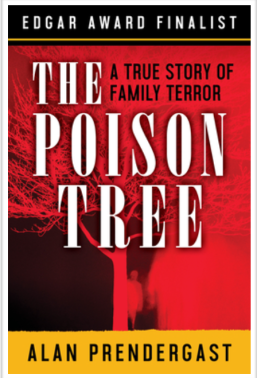 A True Story of Family Terror
Published by Open Road Integrated Media
On a cold November night in Cheyenne, Wyoming, sixteen-year-old Richard Jahnke Jr. waited in the family garage with a twelve-gauge shotgun for his parents to return from celebrating the twentieth anniversary of the night they met. His seventeen-year-old sister, Deborah, sat alone in the house, surrounded by numerous guns placed in strategic fallback positions--just in case something went wrong.

Within hours the Jahnke kids were behind bars. Within days they were making headlines, as the truth began to emerge about "the house of horrors" on Cowpoke Road and the years of abuse the teens had suffered at their father's hands. Was it murder? Or self-defense?

Told with the exclusive cooperation of the Jahnke family, THE POISON TREE is the definitive account of a crime that drew national attention--and triggered a raging debate about the broken social services system that is supposed to protect victims of child abuse and domestic violence.
"The ultimate family nightmare, played out in the heartland of America...Gripping reading." -- CHICAGO TRIBUNE
"Riveting...Prendergast's book is the true item--thoughtful, moving and exhaustively researched." --ROCKY MOUNTAIN NEWS

"An objective, affecting account of the case...A searing, convincing indictment." --PUBLISHERS WEEKLY

"A story of a brutal father who drove his son to murder and of the failure of the community to respond to cries for help." --LIBRARY JOURNAL

"Grippingly well told." --KIRKUS REVIEWS
paperback | 367 pages | 978-1-5040-4951-1